We are a nonprofit systems change incubator. We work with entrepreneurs, industry players, and investors to create business solutions to ocean challenges.
Our story
… or how we work to get change unstuck in the world of fish.
First, there were the fish. Then (about 400 million years later) there was a lot of fishing. That's when we came along. An eclectic bunch of design thinkers, business consultants, journalists, and scientists, we believe in the power of entrepreneurship and story as potent forces for positive change in the world—including in the oceans.
When we first looked at the seafood industry, we saw the long list of all that was going wrong and the enormity of the challenge that ending overfishing presents. But, instead of focusing on the problems, we looked to the problem-solvers, the impressive diversity of innovators disrupting the status quo. Here was raw material for creating some real change.
With 25+ years of combined expertise in complex problem-solving and more than four years of deep research and discovery in the seafood industry, we knew that no one business or individual could shift the system alone. So we got to work building the collective impact of entrepreneurs and businesses to drive the end of overfishing.
In a nutshell (or a seashell?): our goal is to end overfishing; our approach is to build strategic, collective impact; our lens is optimistic; our competency is a powerful combination of analytics and design; and our passion is empathy—for systems and innovators. Our hope is that you'll join us, and help collaborate to create our envisioned future.
Meet our team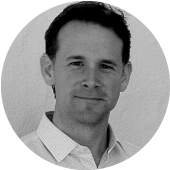 Peter Battisti, Managing Director
A co-founder and partner in multiple entrepreneurial ventures, Peter has 10 years of experience as an entrepreneur starting and operating renewable energy and real estate development companies. Through partnerships with high-net-worth investors and several wealth management funds, Peter has been a stakeholder in the placement of more than $20MM of real asset development. Following his passion for the start-up process and harnessing his entrepreneurial background, Peter chose to dedicate his time to working with socially responsible entrepreneurs to help launch their businesses. As an advisor and consultant, Peter has been intimately involved in developing and implementing business and investment strategies for dozens of start-up and early stage companies in the renewable energy, aquaculture, agriculture, and food service industries. To date, Peter has helped raise a total of $1.6MM of private-equity funds for his clients. Peter has had significant experience working on both sides of the "fundraising table", providing due-diligence services to high-net-worth investors in addition to raising funds for his own ventures and those of his clients through private-equity, tax-equity, institutional lenders, and CDFI channels.
Cheryl Chen, Operations Director
A management professional and human geographer, Cheryl has over 9 years of experience in developing collaborative and technology-based solutions to marine conservation and fisheries management issues. Her expertise is in organizational management/operations, project management, design and visioning of technology solutions, and managing strategic partnerships across NGOs, government agencies, seafood businesses, and fishing communities. Previously, she was Director of Client Services at Point 97, a fisheries focused mobile technology firm, and a Project Manager at Ecotrust, an environmental and community development organization. At both organizations she specialized in orchestrating large-scale multi-stakeholder projects centered on the development and implementation of fisheries and marine management data-collection solutions. She received her Ph.D. in Geography from the University of California, Santa Barbara.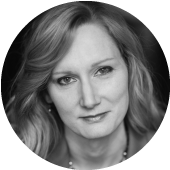 Cheryl Dahle, Founder
Cheryl is an entrepreneur and journalist who works at the intersection of business and social change. She is founder of Future of Fish, a non-profit innovation hub that supports the collective impact of entrepreneurs whose ideas help end overfishing. Previously, she was a director at Ashoka, where she distilled knowledge from 2,500 fellows to provide strategic insight to foundations. She spent a decade writing about technology, social entrepreneurship, and business for publications including The New York Times, CIO, and Fast Company, where she founded the Social Capitalist Awards. For her work with Future of Fish, Dahle was named a national "Eco-Innovator" by USA Today in 2013 and was a finalist in the Buckminster Fuller Challenge in 2012. She has also been a Change Agent in Residence with Bainbridge Graduate Institute and is the board chair of Criterion Institute.
Greg Fitzgerald, Development Director
Greg is an entrepreneur and advisor with a passion for applying business and technology to meaningful challenges. He has over ten years of experience advising and managing businesses, both as a professional consultant with Deloitte Consulting and as the founder of ventures that operate at the intersection of sustainability and technology. In these roles Greg has worked with large enterprises and government organizations on large-scale transformation initiatives in areas such as carbon management, patient safety and seafood traceability. Greg brings creativity and a methodical approach to helping organizations develop innovative, sustainable business models. He holds his MBA from the University of Oxford, and BASc in Mechatronics Engineering from the University of Waterloo.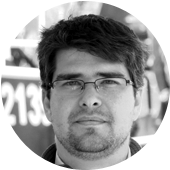 Keith Flett, Strategy Director
Keith began his professional career as an entrepreneur at the age of 22, when he launched a wholesale seafood company, consulted for a New York-based commodities exchange, and developed risk-management strategies and commodity-analysis programs for hedge funds and Commodity Trading Advisory (CTA) firms. Most recently, Keith founded and served as CEO of Open Ocean Trading, a startup company that provides better financial stability to seafood companies by allowing fishermen to bring their intended catch to market through forward contracts.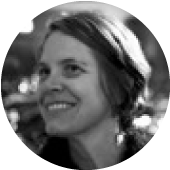 Cari Hanson, Senior Outreach Specialist
Cari has applied her expertise in sustainability to a variety of organizations. She was the founder and director of the Ripple Project, a nonprofit that worked with African women's organizations to develop their skills and create viable businesses and livable communities. She also worked on the Gallatin Valley Farm to School Program in Montana. Cari was a member of the design team that created the first LEED-type certification process for sustainable development for an ecosystem for the Greater Yellowstone Framework for Sustainable Development. As a consultant, her clients have included the Jimmy and Roslyn Carter Partnership Award and the Africa Rainforest and River Conservation Organization, where she served as the interim executive director.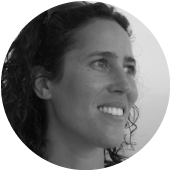 Marah Hardt, Research Director
A scientist and storyteller, Marah works at the crossroads of research, creative communication, and strategy to build a sustainable future for people and the sea. As founder of OceanInk, Marah spent five years working as a consultant with interdisciplinary teams investigating coral reef health, fishery impacts, ocean acidification, and the greening of the global seafood supply chain. She was a founding researcher for Future of Fish and a contributing researcher and writer to The Green Blue Book (Rodale Press) and The Big Handout (Rodale Press). Prior to OceanInk, Marah was a research fellow at Blue Ocean Institute, where she created and launched their climate change program, including an initiative to engage scientists and religious leaders in constructive conversation about halting climate change. Her work has been published in scientific journals, books, and popular magazines (Scientific American, The American Prospect). She received her PhD in marine science from Scripps Institution of Oceanography.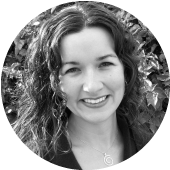 Colleen Howell, Senior Researcher
Specializing in technical and nontechnical writing, research, project management, survey development and data analysis, Colleen was a principal researcher in the discovery phases of Future of Fish. As a scientific and sustainability consultant, she has worked for NASA's LAUNCH program, spearheaded the development of in-house sustainability goals for Saint Vincent's Day Home in Oakland, CA, created custom green event guidelines for The Gallup Organization, and created a carbon offset credit report for Architecture for Humanity. Colleen coauthored Shift Your Habit: Easy Ways to Save Money, Simplify Your Life, and Save the Planet (Crown/Three Rivers Press, 2010) and served as primary researcher for The Green Book: The Everyday Guide to Saving the Planet, One Simple Step at a Time (Crown/Three Rivers Press, 2007). She earned both an M.S. and a Ph.D. in Environmental Sciences from UC Riverside.
Natalie Hunter, Project Manager
Natalie

is a project management professional and environmental sustainability specialist. With 11 years of experience in technology and software start-ups, she has led the execution of multi-million dollar digital marketing campaigns for large global corporations. Her recent work has bridged technology with her passion for environmental sustainability, creating sustainability solutions for complex systems and value chains. She has managed Canada's largest Forest Stewardship Council Chain of Custody group and travelled internationally to develop seafood traceability softwares, ThisFish and Tally-O.
Natalie

has a BA in Cultural Anthropology from McGill University, Montreal, and a graduate certificate in Environmental Sustainability from Royal Roads University, Victoria. She is a certified Lead Auditor with the Rainforest Alliance and has completed certificates in Project Management from ECO Canada and in sustainability planning from The Natural Step. She is working towards completing her MA in Environmental Sustainability from Royal Roads University, Victoria.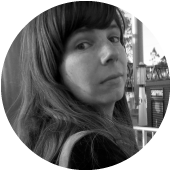 Kelly Pendergrast, Senior Media Specialist
Kelly is a media producer, strategist, and curator with experience in producing large scale and multi-dimensional programs and events. She holds an MFA from the University of California San Diego and a BA from the University of Otago, New Zealand. Alongside her work as a media and event producer, Kelly makes and curates experimental film and video. Her films and curated programs have been screened in festivals, museums, and independent art spaces in New Zealand, Australia, Spain, the U.S. and Canada. Kelly is the current board president at Artists' Television Access, an artist-run nonprofit film and media screening space in San Francisco's Mission District.
Charley Scull, Senior Researcher
Charley is a cultural anthropologist who has worked in consumer insight and innovation spaces since 2005. His work has spanned a range of industries and focal lengths: from the granularity of package re-design and local issues like enhancing audience engagement for a botanical garden, to systemic questions about the amplification of sustainability practices in global fishing supply chains. More open-ended questions about chronic disease and the meaning of individual vehicle ownership in the age of sharing economies have also been part of the mix. Trained as a visual anthropologist, his visual sensibility and cultural sense-making remain core strengths of his approach. Inherently flexible, customizable and open-minded, these skills have served him well in his collaborations across a diverse spectrum of research topics and partnerships. Charley has partnered with the Future of Fish since it's inception in 2009, including projects in China, EU, Indonesia, Belize, and the US. Since 2011 Charley has been a partner at Practica Group, a consumer research and consulting firm that uses ethnographic methods to inform cultural analysis of consumer practices.
Charles Steinback, Global Operations Director
For more than a decade, Charles Steinback has pushed the frontier for ocean planning. He helps community fisheries to shift the power dynamics of industrialized fishing monopolies, influencing the designation of Marine Protected Areas (MPA), and safeguarding inshore fisheries through the use of mobile technology. His leadership has contributed to the development of advance technology platforms as they unite, inform, and inspire decision-makers on a wide variety of coastal issues through the use of data and maps. Previously, he was co-founder and managing director of Point 97, where he led the organization's transition to a tech company with a mission of delivering technology solutions that drive marine resource dependent communities towards food and economic security.