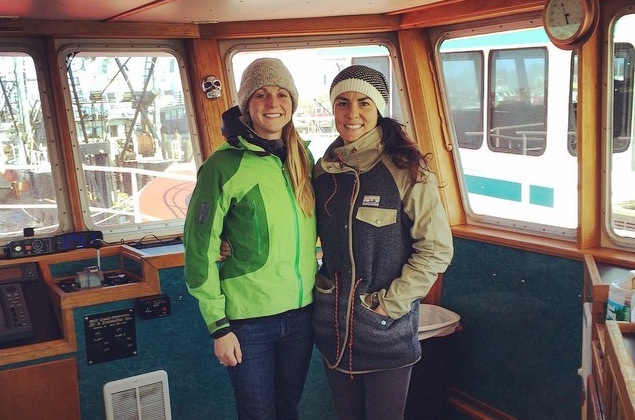 How adding data directly to packaging builds trust for an emerging storied seafood brand.
After our Seattle co-design workshop, we caught in with participant Norah Eddy, co-founder of Salty Girl Seafood Company. Norah brought us up to speed on what's new for Salty Girl Seafood, and we chatted about the importance of traceability and storied fish.
When Salty Girl Seafood started selling sustainable seafood to restaurants in 2014, they had a feeling that their product would be valuable to chefs. They were right. But they worried that the consumer wasn't getting enough information: the story was stopping at chef.
So the company launched a retail product with traceability information right on the packaging. Consumers wouldn't have to open a pocket guide or sit in front of the computer to research where their food came from. "You can be the laziest person on the planet and still find a brand that you can trust. We've seen a lot of really positive responses from consumers and buyers," said Norah.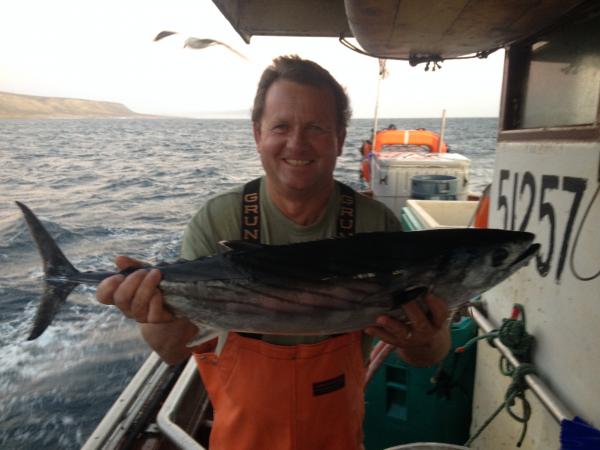 Why did you start pairing fish with story and when did you know that it worked?
We started pairing fish with story on day one of our launch, which was the day we graduated from UCSB's Bren School of Environmental Science and Management in spring of 2014. We have strong ties to the fishing industry, and to us, it was always about the great stories both on and in the water. We found that when working with fishermen doing innovative things for sustainability, or working in fisheries with a great story. It's hard to pinpoint when specifically we said, "this works!" From a business perspective, it was our early months of sales when we were working with chefs who were willing to pay a premium because they understood the value of the story. Now we see that ten-fold with the consumer.

How do you measure the value of attaching a story to your seafood?
Qualitatively, it's huge. We always ask our buyers: what's the most compelling part of our value proposition? And that always translates to our story. Brand integrity is our greatest asset and the quality of stories we tell impacts our brand.

Social media and email are also major advertising and feedback channels for us. And that feedback has led us to shift the way that we tell story. We are empowering consumers to empower fisherman. And it's all about trust. We put as much information as we can on our website. Customers can go and enter their traceability code to learn more. We also put a lot of information on the label. We've noticed that some consumers are not scanning our traceability code. By providing them with story they seem to trust us.

How do you ensure that you're getting the right fish and the right story?
Right now we are really focused on finding the right fishery to tell the right story. We look to all the places we have worked over the years to identify places that require outlet to market, a market-based incentive, to really make a change in their fishery. Choosing the fish is part demand, part story, and part logistics.

What barriers have you overcome to reach where you are today?
Scaling and maintaining the same level of detail in our stories has been a big challenge. We're grassroots so we built up this way. I could imagine that it would be much more challenging for those [implementing story] from the top down.


Salty Girl Seafood sells portioned and pre-marinated sustainable fish. Their products are available on their website and in retail stores throughout the west coast. For more information on where to buy, visit saltygirlseafood.com.
Thanks to Norah for providing these photos and captions: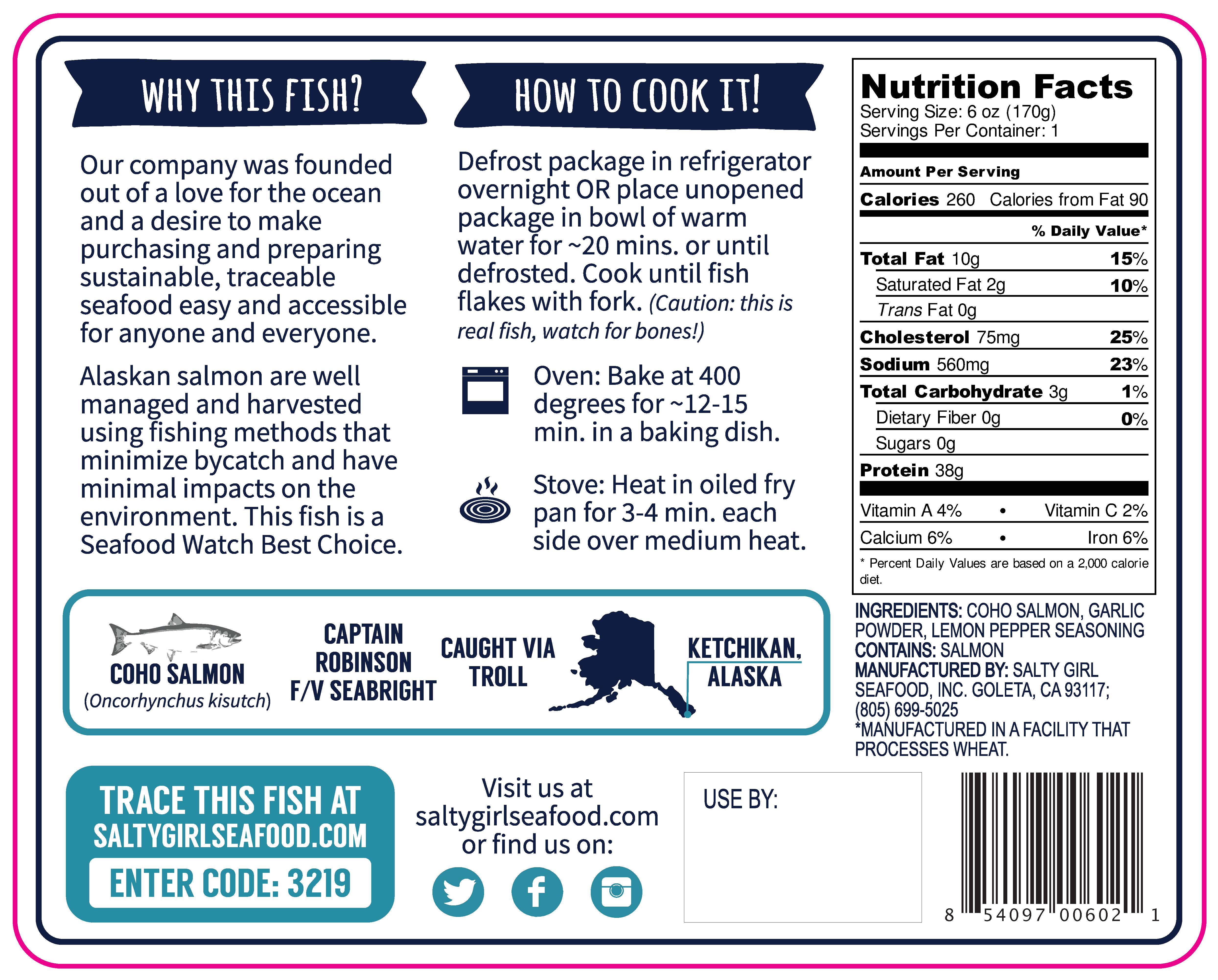 Coho label—our coho came from F/V Seabright, a husband and wife team in Southeast, AK. They're a seafood startup too, and we bought most (if not all) of their fish last season. Talk about a great story!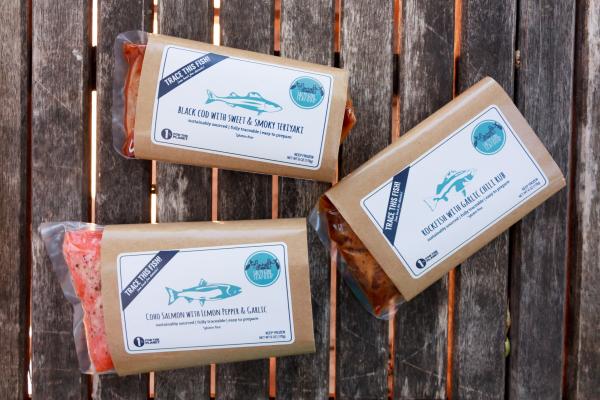 Three products—our fully traceable line!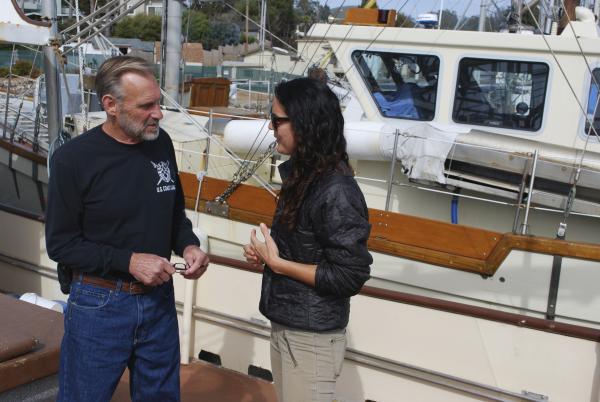 Jeremiah O'Brien—collecting stories from legendary fishermen like Jeremiah O'Brien out of Morro Bay.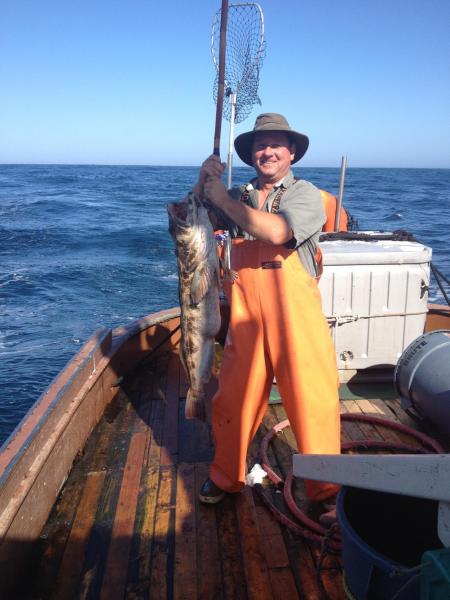 Paul + Lingcod—one of our first fishermen, we marketed the story of fish landed in Santa Barbara to our local chefs when we first started validating the value of story.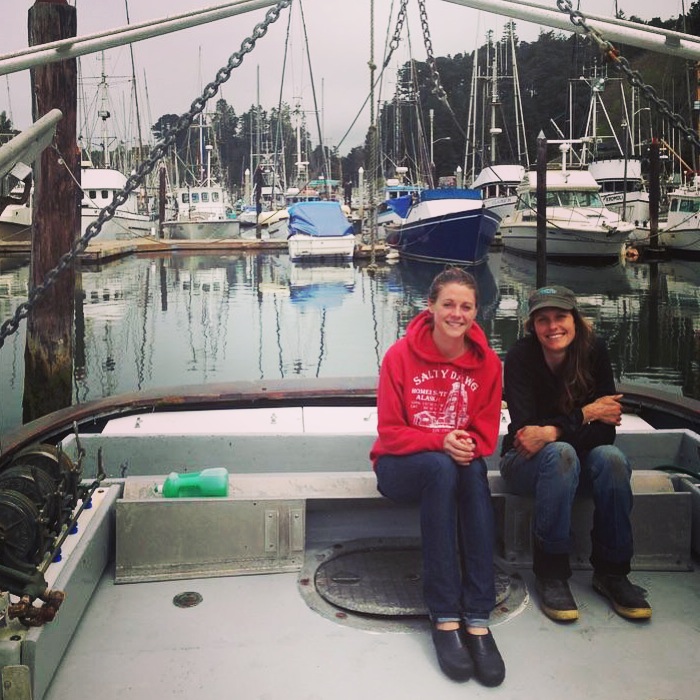 Laura + Heather of F/V Princess—Can't really beat awesome stories of women on the water.