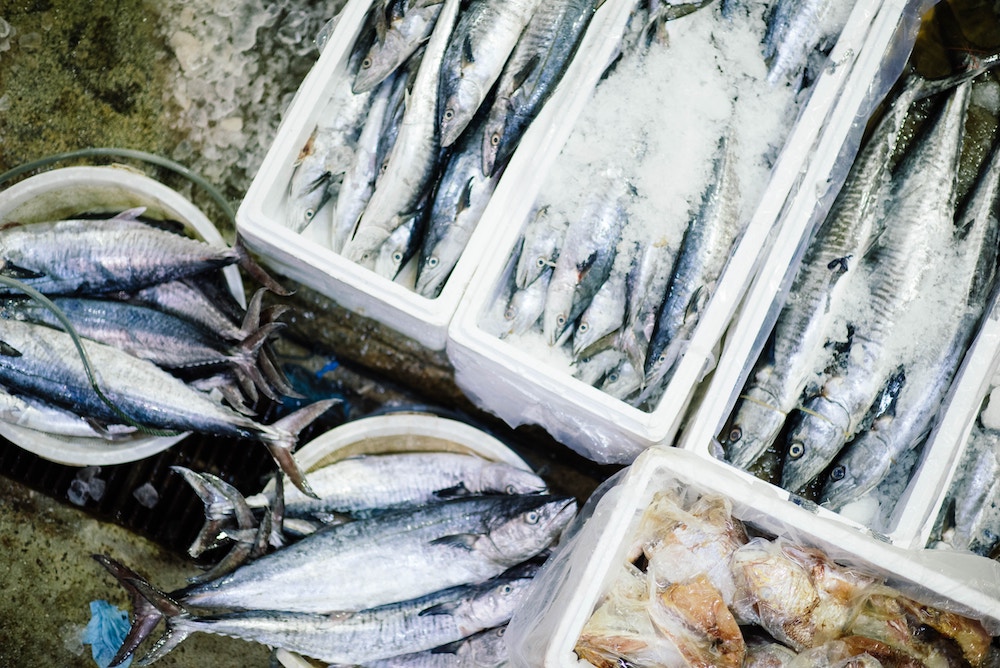 The organizations working on seafood sustainability and traceability are many, and they're mighty. Historically, though, there's been little support for them to work together to solve problems and amplify their efforts. This siloing—common across the nonprofit and NGO spaces—means that it's harder for us to share our learnings, spend time working together, and collaborate for impact.
Fortunately, the tide is turning: building on years of seafood traceability expertise, FishWise, Future of Fish, the Global Food Traceability Center, and World Wildlife Fund came together in early 2017 to work collectively to increase the adoption of traceability best practices. Operating under the Gordon and Betty Moore Foundation's Oceans and Seafood Markets Initiative (OSMI), this collaboration combined forces to amplify its impact in the notoriously-complex seafood sector.
The unique collaboration brought together these four diverse partners, which range widely in size but share a deep commitment to seafood traceability, to create strategies and resources that exceed what we'd be able to develop individually. The resulting projects address three core goals: shifting system conditions, creating an education continuum, and recruiting & engaging industry players. Our collaboration leaves behind a knowledge bank of learnings and suggestions for future inter-organizational collaborations. It's a cliché, but we really can do better when we work together.

Now that the collaboration is wrapping up, we wanted to highlight some of the great work that has been produced. Some projects were collaborations between multiple organizations, and others were led by a specific partner. We hope you find these projects inspiring and useful, and invite you to share the resources and links with your colleagues and partners.

Distributing Traceability Basics Widely
We co-published three articles on seafood traceability in the Journal of Food Science. These articles have already been accessed over 3,750 times, cited 12 times, and shared on Twitter with 26,553 followers.

Defining Best Practices for Key Data Elements
Led by Fishwise, our collaboration advanced KDE efforts and knowledge by publishing a summary of relevant seafood KDE lists and initiatives, an industry-focused KDE best practices guidance document, and a FAD-Free Tuna Verification Best Practices
Seafood Industry Traceability Toolkit
Created by Future of Fish, the Seafood Industry Traceability Toolkit includes 12 tools and resources that help companies more easily recruit their business partners to traceability, select technology, standardize the data flow mapping necessary for any traceability collaboration, and identify risk points for fraud in their supply chains.

Support for Strategic Planning
In an effort to help businesses conduct in-house risk assessments for traceability, GFTC led the development of an online food traceability plan-builder course called Demystifying Traceability. With multiple modules that allow for customizable and personalized learning experiences for each individual stakeholder, the course delivers a unique traceability plan that companies can apply to their own supply chain(s).

Engaging Industry to Advance Interoperability
WWF lead on the creation of The Global Dialogue on Seafood Traceability, an international, business-to-business platform established to advance a unified framework for interoperable seafood traceability practices; bringing together a broad spectrum of seafood industry stakeholders from across different parts of the supply chain.
Tags