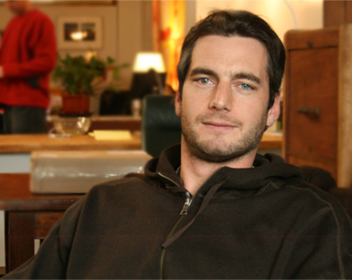 FOR IMMEDIATE RELEASE
October 3, 2012
Environmentally and Socially Conscious Seafood Distributor Lands Loan to Expand Sales of Sustainable Fish to College Campuses Nationwide
(New York, NY) Future of Fish, a business incubator for ocean-stewarding entrepreneurs, announces the placement of a $250,000 working capital loan with one of its cohort members, Sea to Table, a Brooklyn-based seafood distributor that provides sustainably harvested fish to restaurants and institutions nationwide. The business will use the financing to expand its sales to university campuses across the U.S.
The funds were provided through loan agreements with Partners for the Common Good, a non-profit community development loan fund and certified Community Development Financial Institution, as well as Coastal Enterprises, Inc., a Maine-based non-profit whose mission is to create economically and environmentally healthy communities.
Both lenders were particularly excited by Sea to Table's model of working directly with independent fishermen, creating better markets for their catch.
"Sea to Table's work is important as an innovative model for promoting economic justice for family fisheries," said Jeannine Jacokes, CEO of Partners for the Common Good. "It expands the market opportunities and keeps more income in working-class communities."
For Coastal Enterprises, the loan continues the institution's history of supporting the local fishing industry. "Our first loan in 1978 was in support of the Maine fishery, and we've invested significantly since then in businesses that impact the working waterfront," said Ron Phillips, President of CEI. "We are delighted to have expanded our reach to Sea to Table, where scale and impact can create even more opportunity."
Sea to Table is a family owned business whose roots date back to 1996 when Michael Dimin first took his wife and five children on vacation to Tobago. Inspired by the traditional local fishing culture, as well as the delicious fresh fish they ate there, the Dimins became hooked on the idea of developing markets for responsibly caught, good fish.
"Our goal has always been to put sustainable fish on the plates of more consumers and to support fishing communities while doing it," said Sean Dimin, co-founder of Sea to Table, along with his father, Michael. "We're excited to have the support of these two prestigious lending partners in that mission, and we're grateful to Future of Fish for connecting us."
Sea to Table's expanded sales initiative will bring sustainable sockeye salmon to college campuses this fall. They have partnered with Future of Fish and renowned chef Barton Seaver (www.bartonseaver.org) in sponsoring a campus speaking series to both illuminate the story of Bristol Bay, a swatch of pristine Alaskan salmon habitat currently endangered by the looming possibility of an open-pit mine, and encourage university dining services to source their fish responsibly. For more information, visit www.futureoffish.org
Contact information:
Cheryl Dahle
Founder
Future of Fish
cdahle@futureoffish.org
(415) 738-7971

Sean Dimin
Director
Sea to Table
sean@sea2table.com
(718) 360-4930
Future of Fish
www.futureoffish.org
Future of Fish is a non-profit accelerator for entrepreneurs launching market-based initiatives that drive sustainability, efficiency, and traceability in the seafood supply chain. All of FoF's work contributes to the ultimate goal of putting an end to overfishing of the world's oceans.
Sea to Table
www.sea2table.com
Sea to Table works with local fishermen from small-scale sustainable wild fisheries, finding better markets for their catch. Fresh-landed fish is packed at the point of catch and shipped overnight to restaurants across the country, a model that allows consumers to know the 'who, what, how' of the seafood they purchase. By directly connecting fishermen to the market, Sea to Table creates value not only for chefs, but also for fishermen, fisheries, and fishing cultures.
Partners for the Common Good
www.pcgloanfund.org
PCG enables socially responsible investors to channel their money into organizations working to serve communities left out of the economic mainstream. PCG is a non-profit community development loan fund and certified Community Development Financial Institution, operating as the first wholesale loan participation network in the industry. Partners for the Common Good lends money to non-profit organizations and for-profit, mission driven organizations that promote affordable housing, neighborhood revitalization, entrepreneurship, and healthy communities in the United States and abroad.
Coastal Enterprises, Inc.www.ceimaine.org
CEI is an expert in rural business funding, development and financing. A private, non-profit Community Development Financial Institution (CDFI) based in Wiscasset, Maine, CEI was founded in 1977 to support job-creating natural resources and small business ventures in rural regions of Maine, and has grown to serve business funding all of Maine, its primary market, in New England and nationally. CEI does its work by lending to and investing in small and medium sized businesses, and providing business consulting services to those who need them.
###