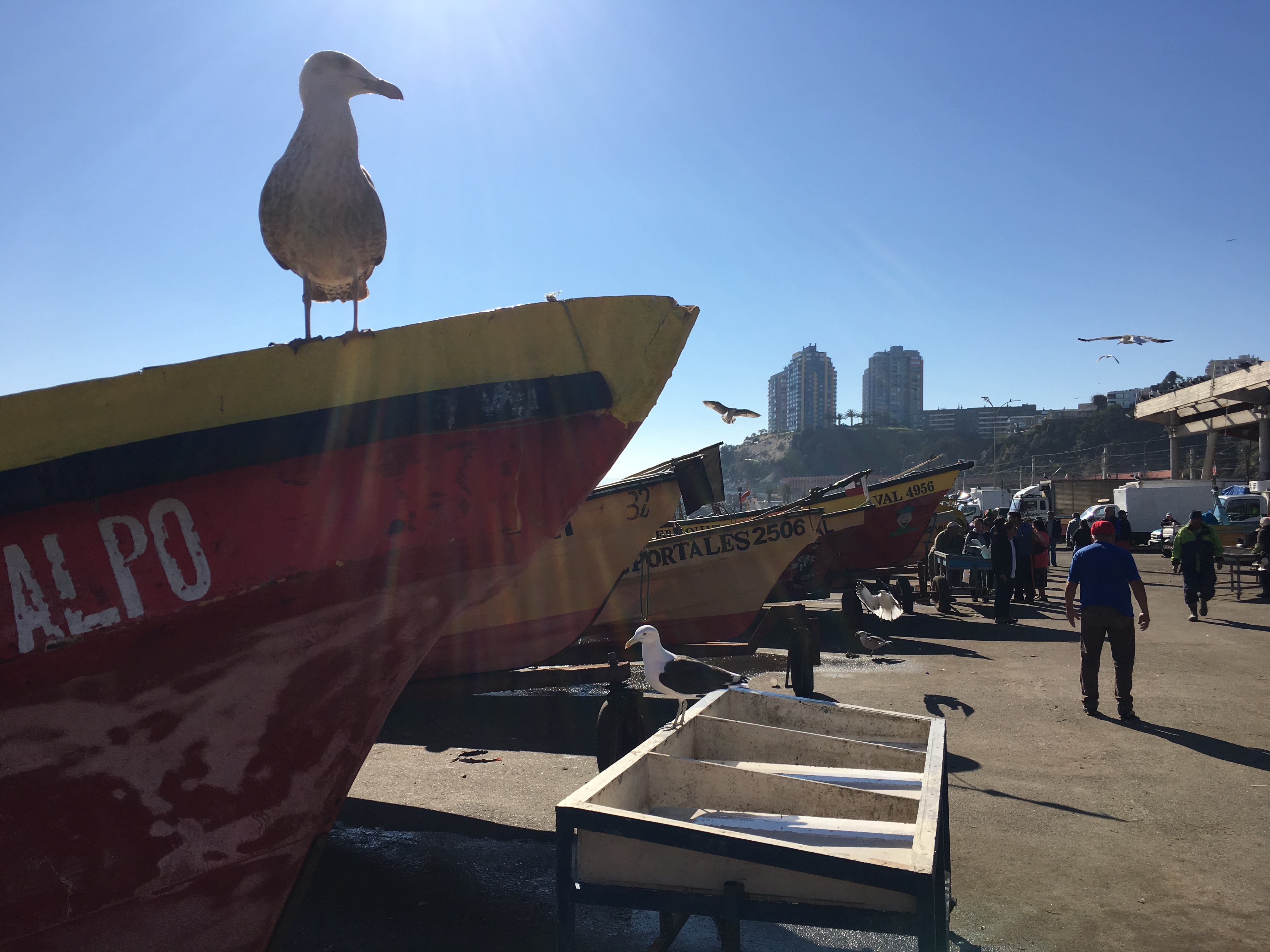 When thinking about how to solve overfishing in seafood supply chains, chasing stories across the Chilean countryside may not be the first thing that comes to mind. But at Future of Fish, this is an important first step in developing equitable long-term system change.
"We try to make sense of systems by looking at the lived experiences of people within them," says Charley Scull, Future of Fish Senior Researcher.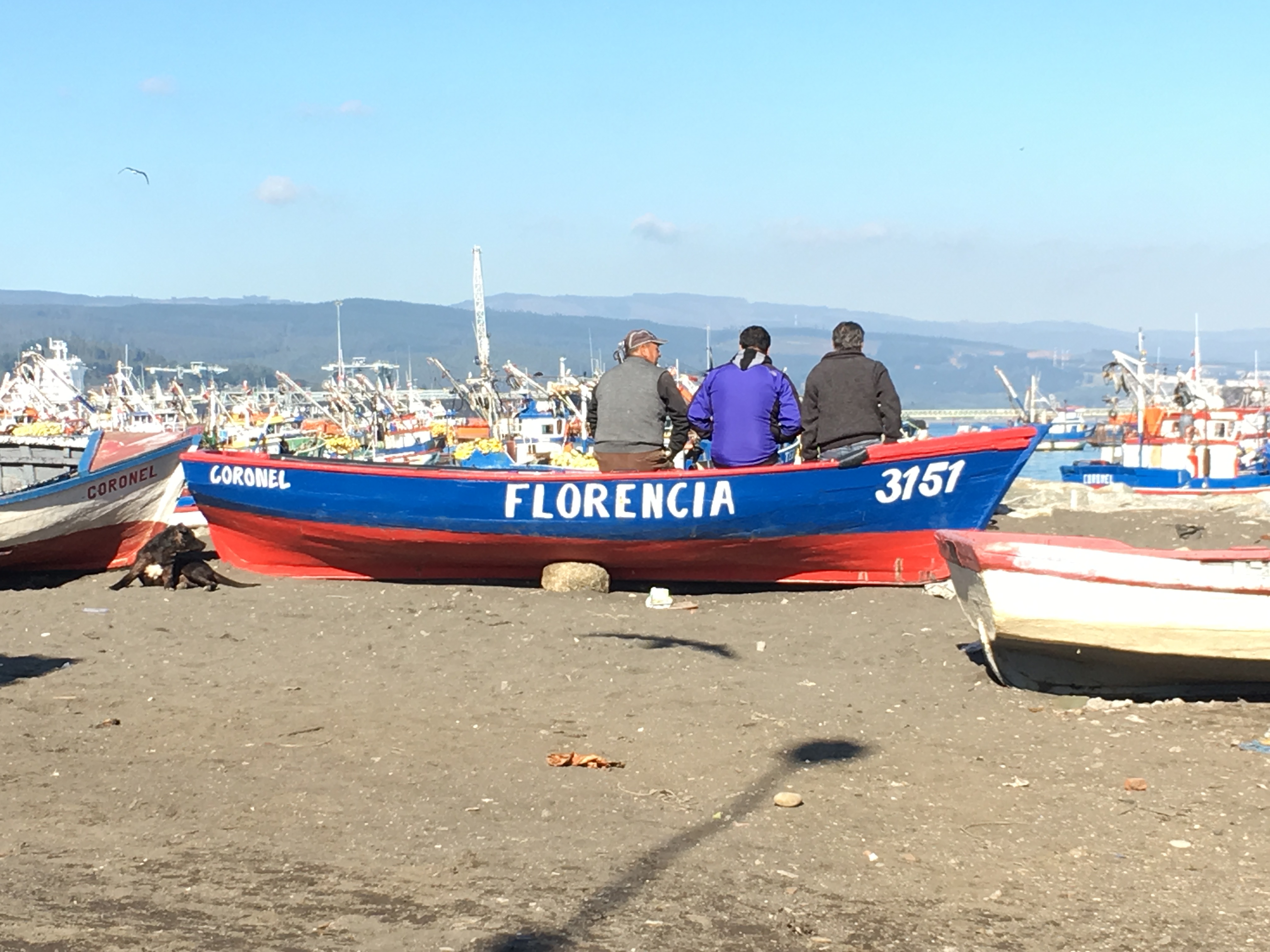 Since Future of Fish's inception, an emphasis on understanding the human-behavior side of the sustainable seafood challenge has been key to our design thinking approach. "We value local knowledge at every level of our work," says Charley.
By focusing on stories, cultural immersion, and deep observation—the heart of ethnographic work—we uncover details about the values, relationships, culture, and other drivers of decision-making. This empathetic approach helps us make sure our solutions genuinely fit local needs on the ground; they aren't just good ideas on paper. Once we understand how and why people do what they do, we can then design interventions that support sustainability and help coastal economies thrive.
Which brings us back to Chile—a country described by Lonely Planet as preposterously thin and unreasonably long.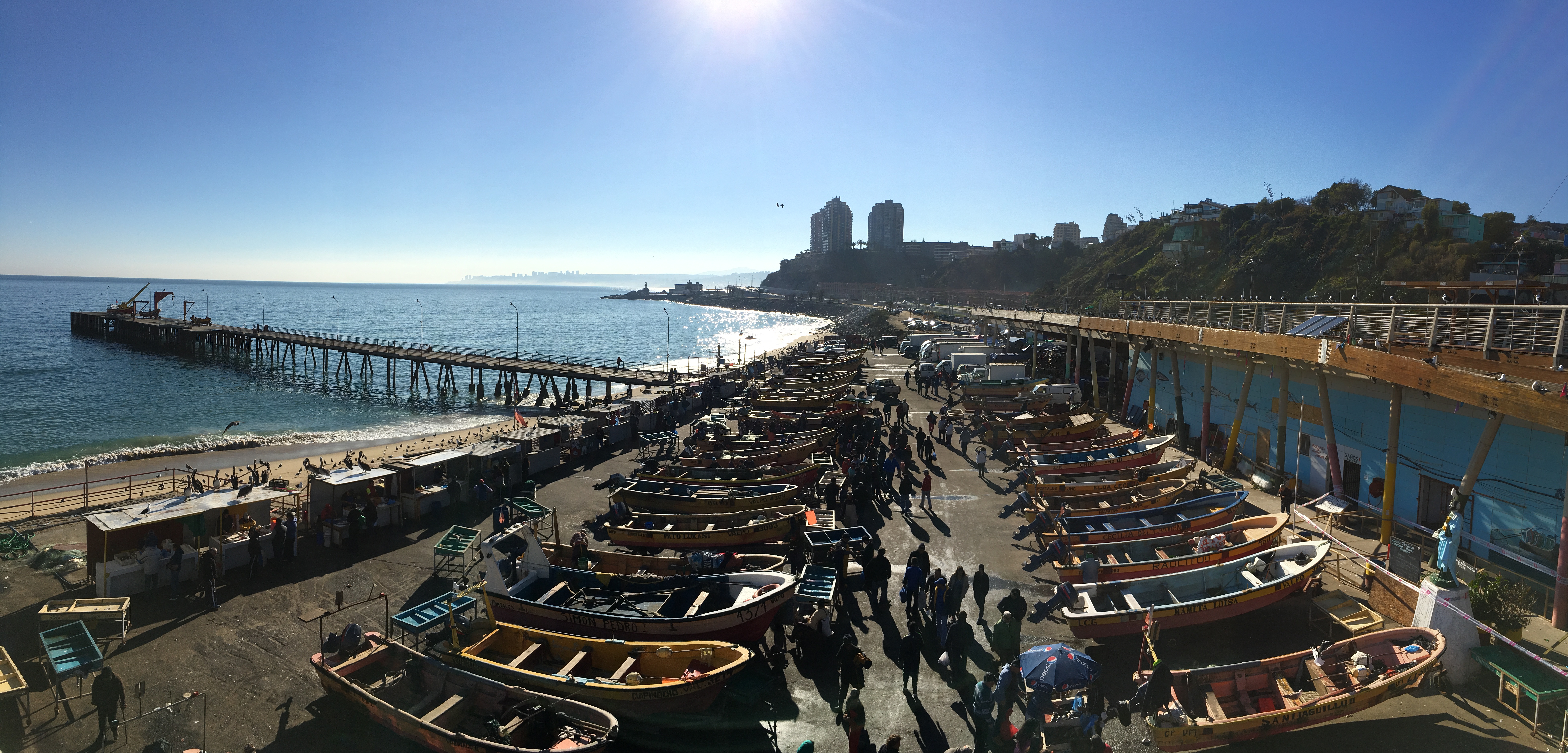 "We take our lead from conversations."
Over two and a half weeks, the Future of Fish research team traveled more than 310 miles (500 km) along Chile's central coast (still only one tenth of Chile's entire length!), meeting with more than 20 fishers, exploring 12 open-air wholesale markets, and visiting 11 caletas, or landing ports. Only about half of these meetings were planned.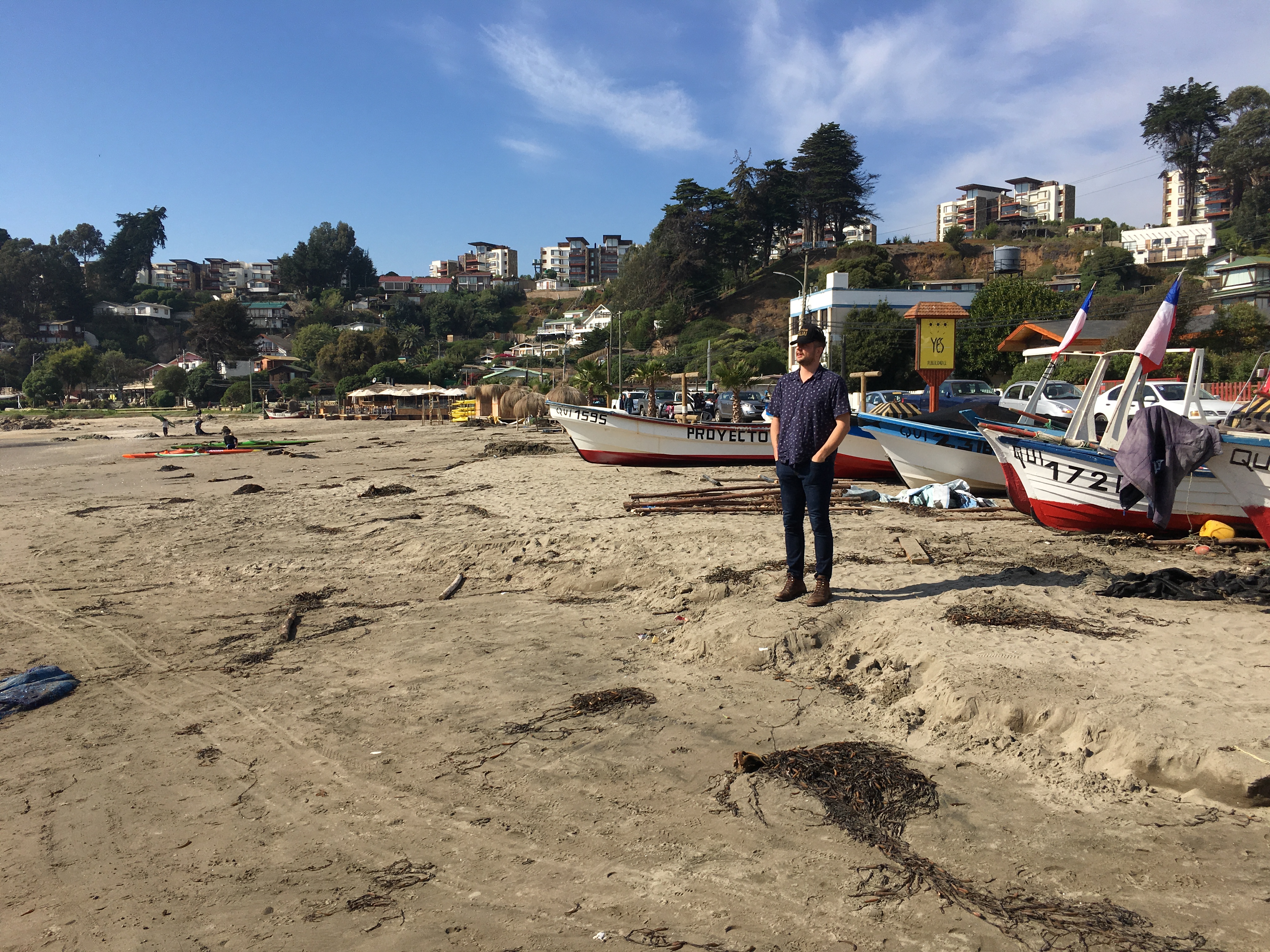 "Sometimes you have to chase the stories," notes Charles Steinback, Future of Fish's Global Operations Director. This strategy requires a flexible schedule and a willingness to listen. "Based on what we heard in our first week, the support of others working in the region, and an open calendar, we were able to embrace serendipitous exploration."
This kind of approach has its benefits.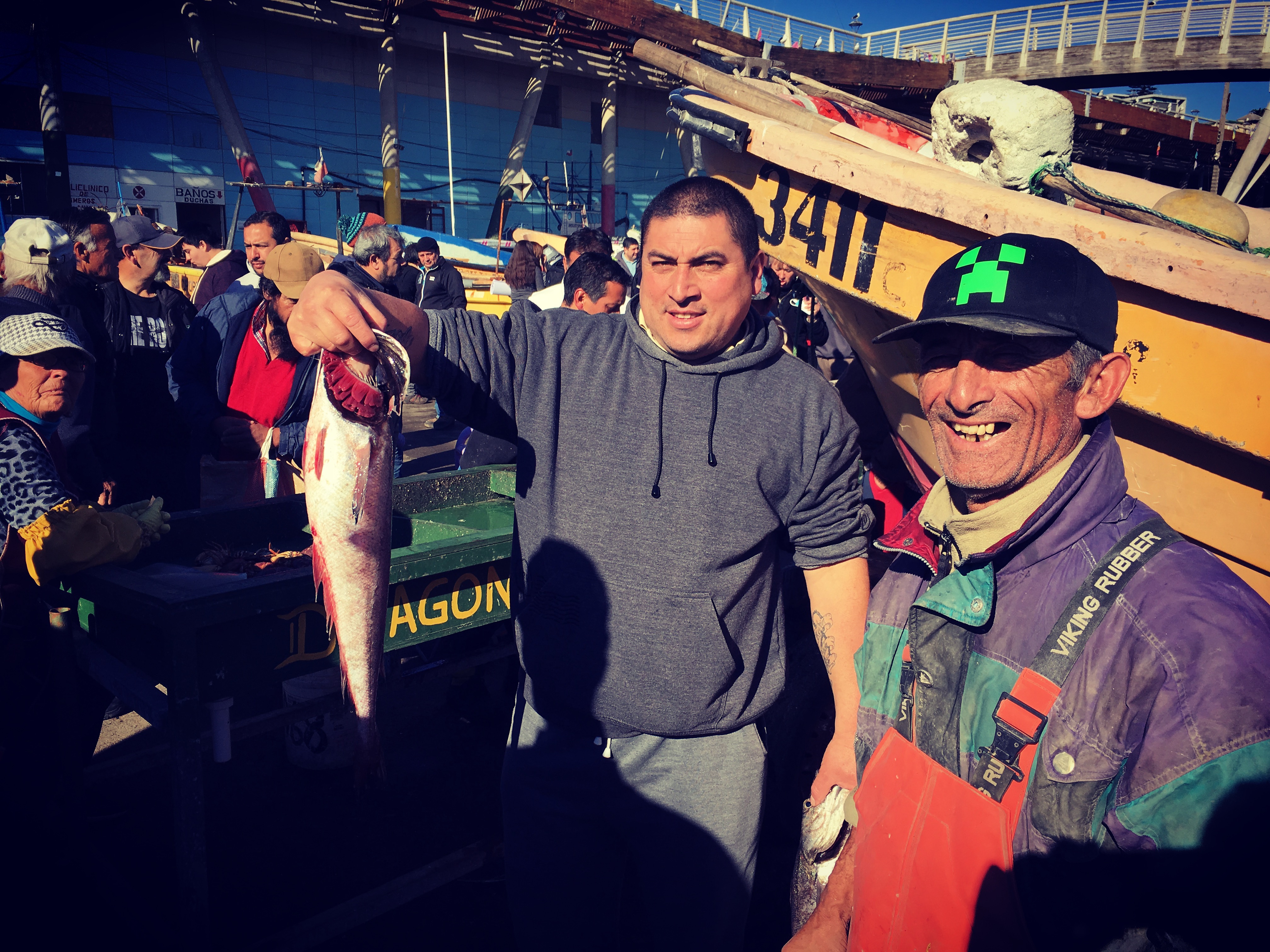 Discovering Innovation
For example, at the southernmost point of their travel, the field team ran into the one-man driving force behind a community-supported fisheries co-op in the region—a rarely-seen business model in Chile. He sees the potential to create a network of these co-ops in Chile, each serving their community's local needs.
"His idea and his drive were so compelling," says Charley, "he had generated support from local and municipal governments—to the point where these governmental agencies were putting up the fees for him to talk to a lawyer and become formally established as a co-op."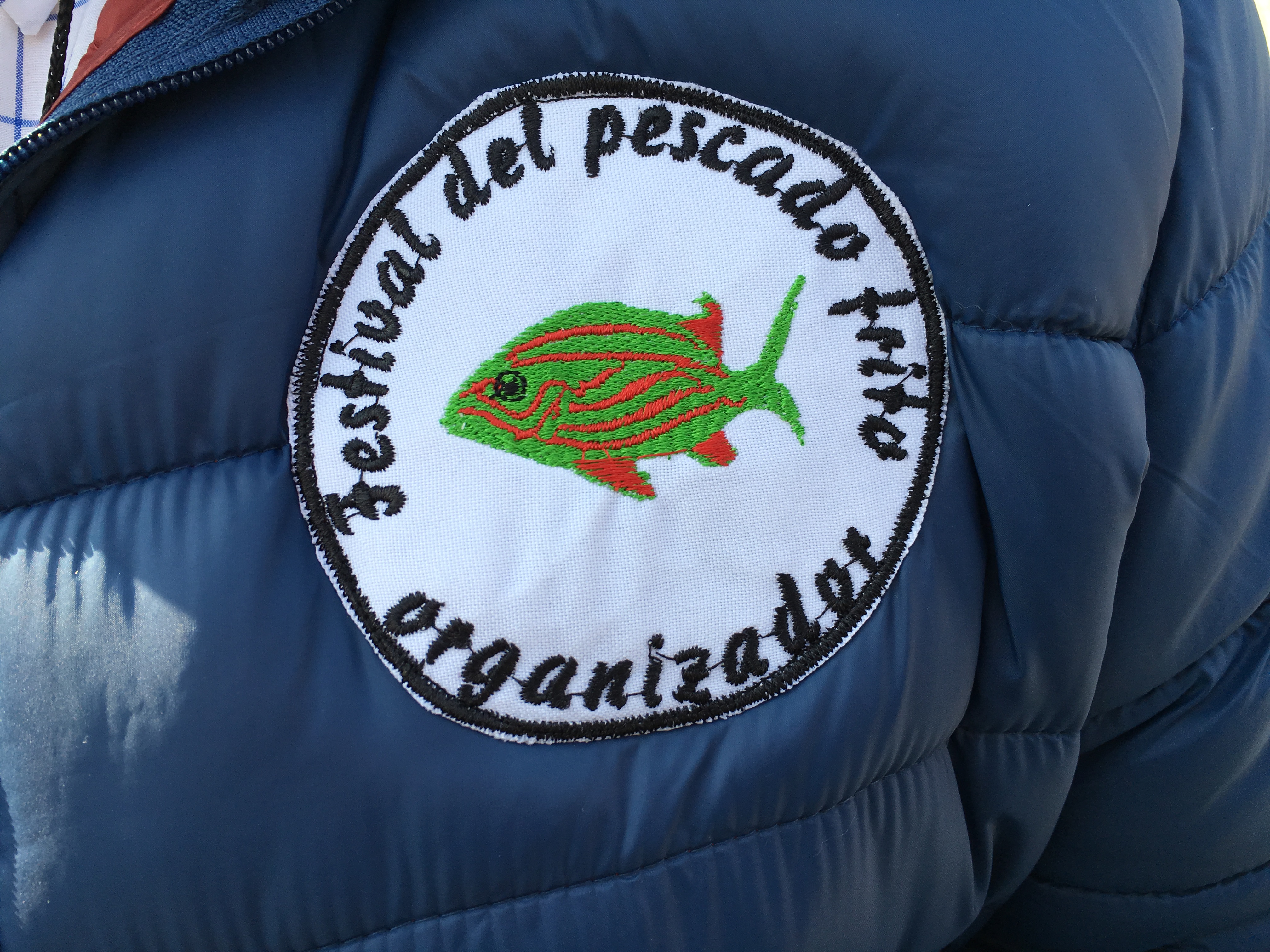 Tapping local optimism
In another instance, Charley recounts having to reschedule a meeting with a busy government official numerous times throughout the first week. The official graciously made time late on a Friday night after his very long work week. For three hours, the group discussed Future of Fish's approach and plans, then dove into the challenges that this official faced in his enforcement and management work.
"This was someone who could have been beaten down by the system," says Charley. "Yet he was so energized by the potential he saw that by the end of the night, he was calling contacts up and down the coast for us to meet with in the following week."
"That reaction really struck me—how much hope and idealism this guy had to fix a system that's facing a lot of challenges right now," notes Charley. "A proud guy who had many assets at his disposal but who wasn't afraid to also acknowledge his need for the right kind of help."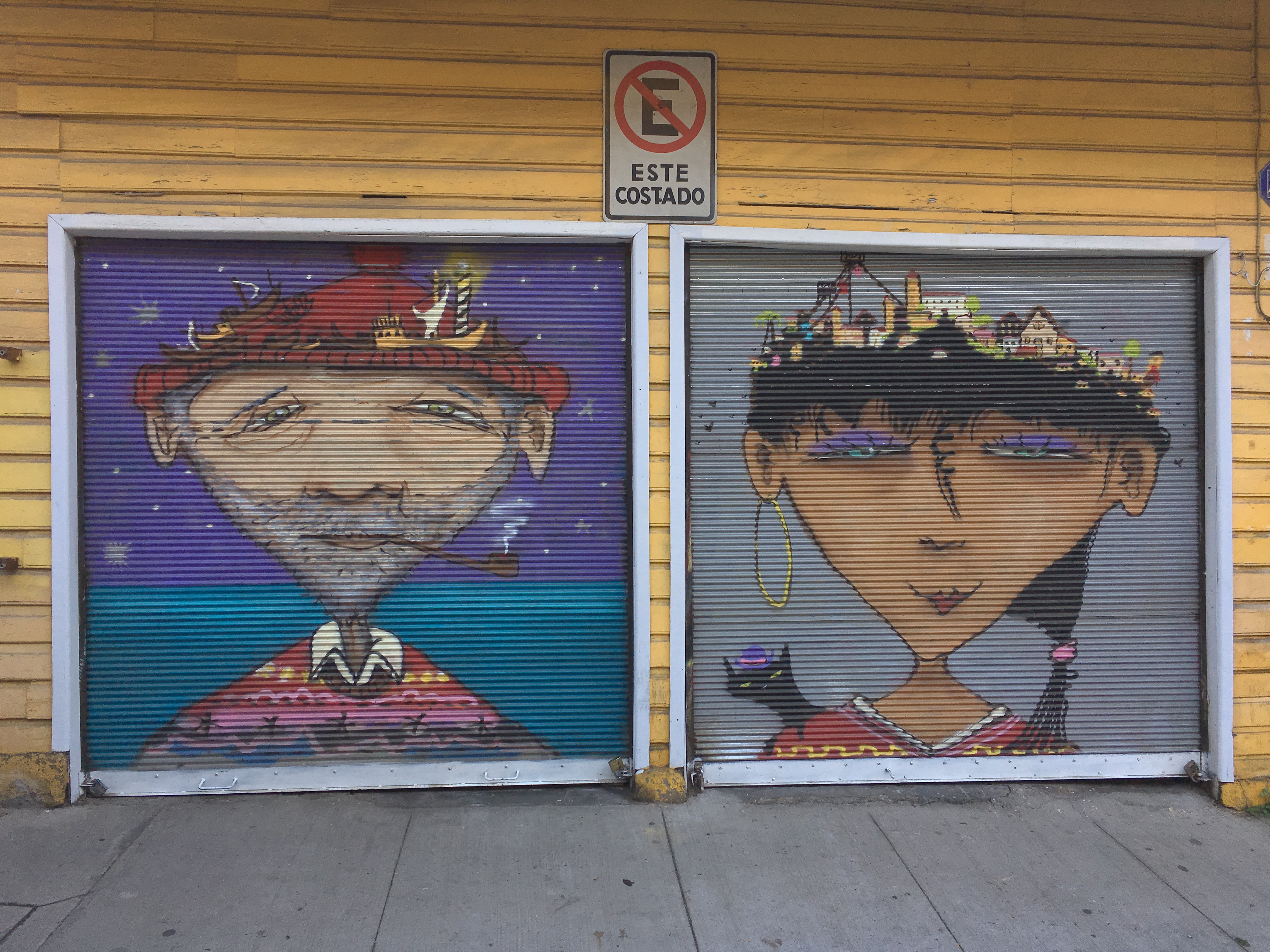 Building Connections
One morning toward the end of the team's trip, they were walking and talking with the head of a local fisher syndicate. As they stood on some high ground watching the tractors pulling skiffs out of the surf and across the sand to unload their catch into waiting trucks, the team noticed some government officials from the Sernapesca office arrive with their clipboards.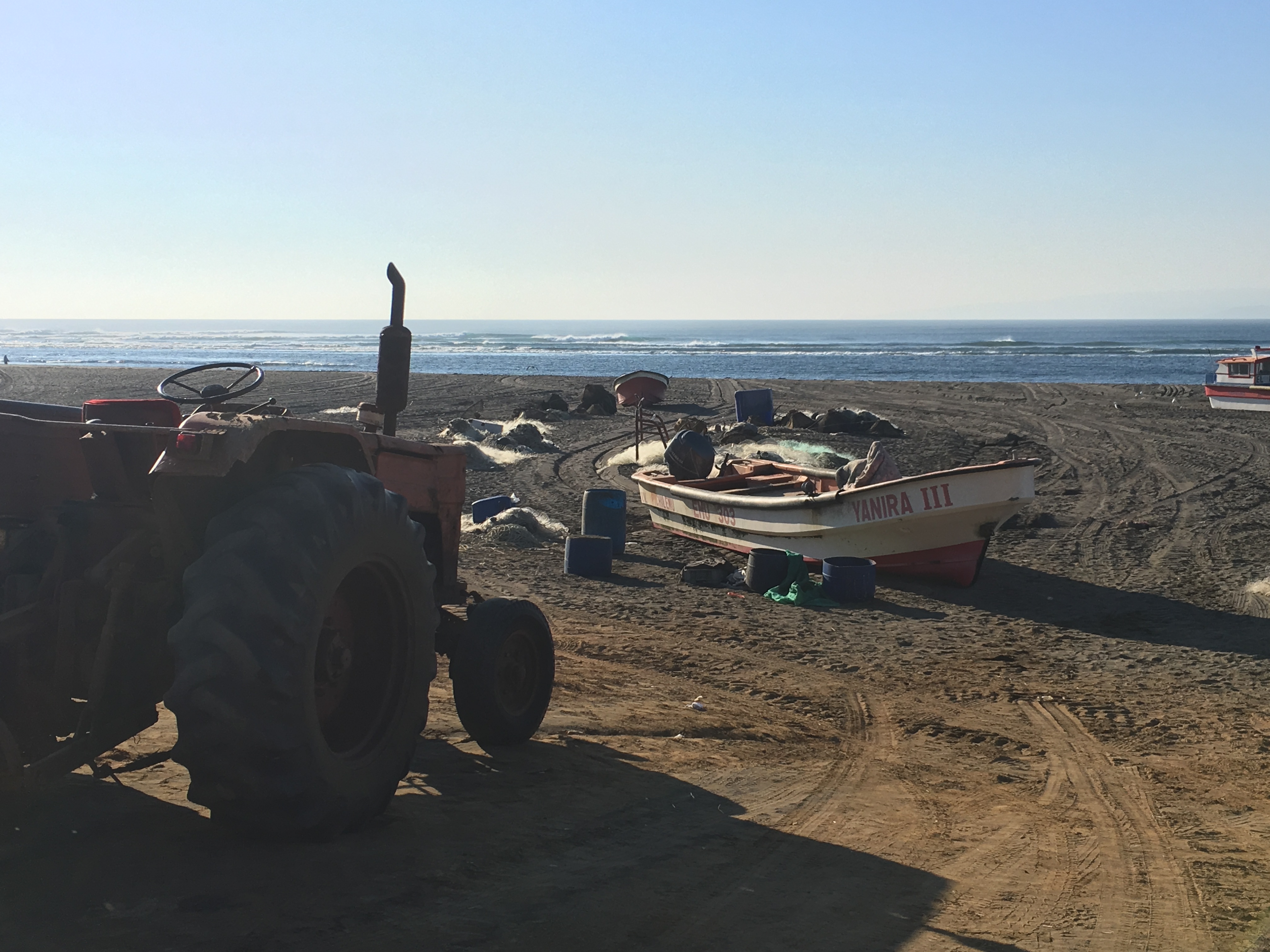 They'd interviewed a number of people from this office over the course of our trip—from national directors and a range of regional directors to on-site inspectors at Santiago's Central Fisher Terminal / Terminal Pesquero Metropolitano—but had never seen a live inspection. That day, the inspectors were recording landing data for crab claws. We were able to see their familiarity with the fishers and the way they jotted down numbers and asked questions without interfering with the transactions.
As the team continued to ask their own questions, their fishing syndicate host and the government inspectors saw the team's presence and questions as an opportunity to engage and voice genuine concerns and questions each had about the other.
They discussed topics ranging from surveillance and enforcement to the challenges of working within the quota system, to each side's infrastructural and communication challenges. While versions of these conversations can happen anywhere, the real-world context of a live landing and an inquisitive spirit allowed for a different kind of conversation; one fueled by a frank openness and respectfulness that was great to see.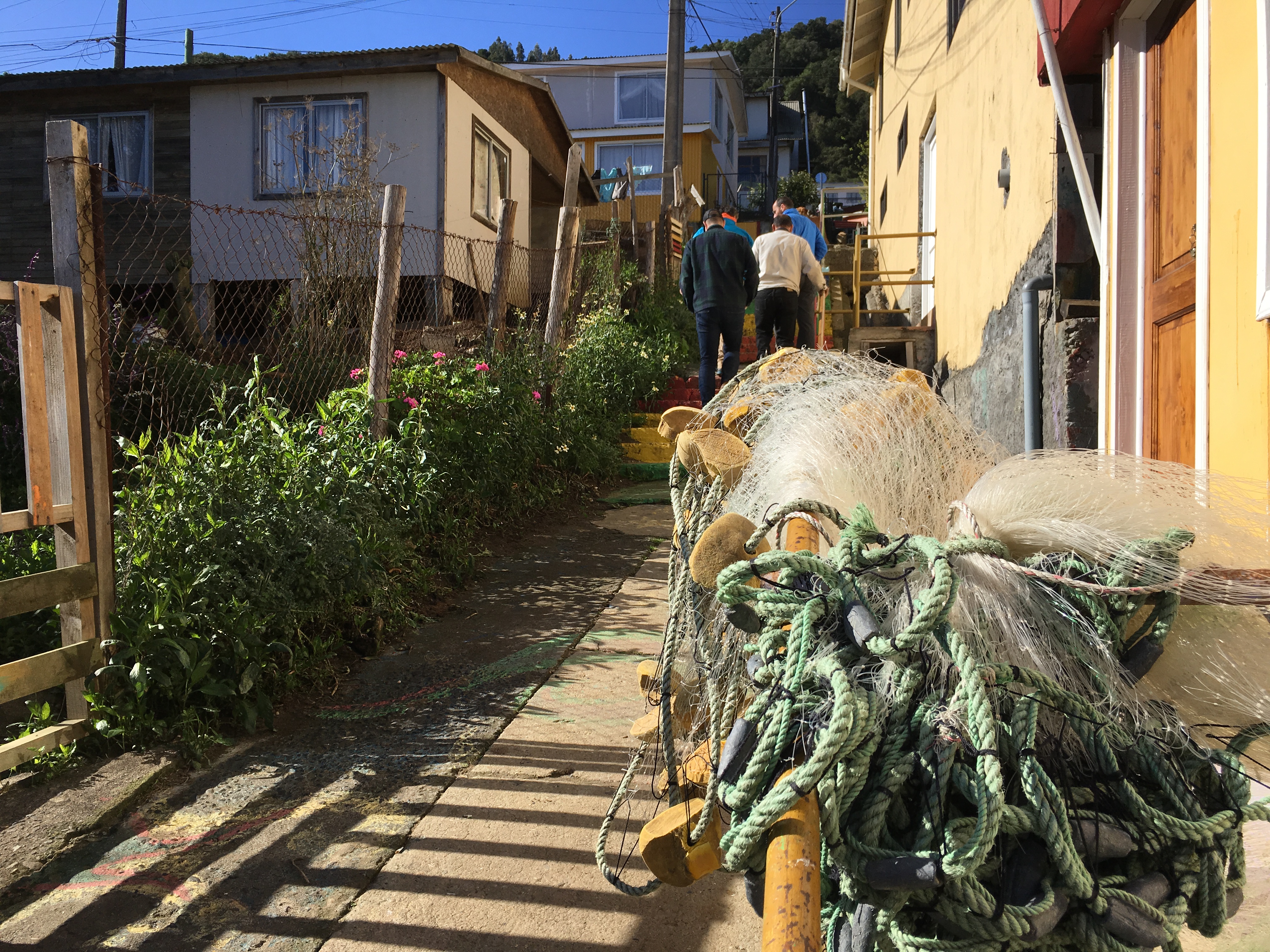 Moving Forward
In a system as complex as Chile's commercial seafood industry, it is very difficult for all stakeholders—NGOs, government, and local seafood businesses and fishers—to be aware of each other. Pilot projects and initiatives blink on and off without a broader support network to keep them going. By understanding on-the-ground-realities, mapping complex, interwoven systems, and identifying resources and opportunities, we're hoping to create a more supportive environment for innovation and sustainability.
This trip was one of many Future of Fish will make to Chile in the coming months. Through partnerships with leaders on the ground—across NGO, government, and industry sectors—we will work to develop culturally appropriate ways to bring traceability to Chile's commercial seafood industry. Our end goal is to drive the benefits of data-rich fisheries to artisanal fishers and communities, while supporting the long-term health of Chile's rich marine resources.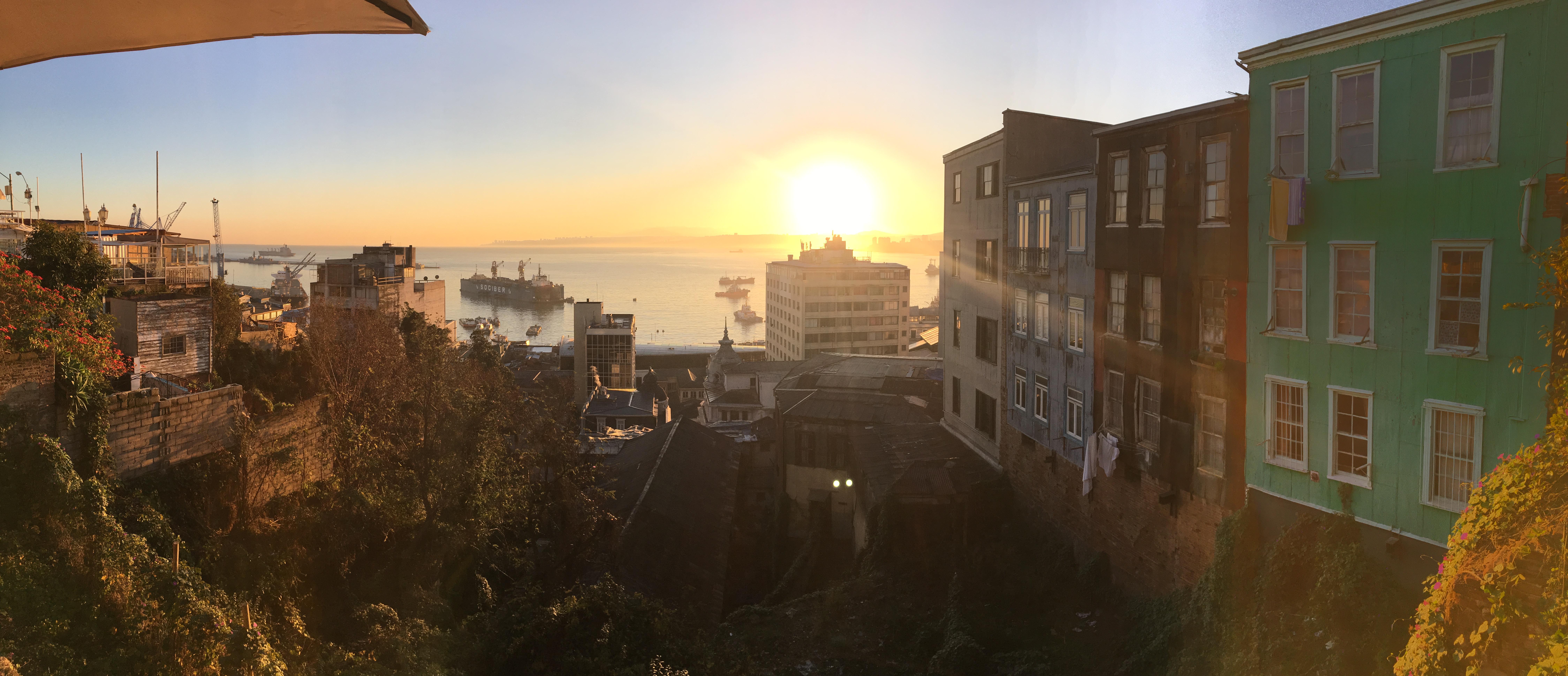 Tags